Preservation and transformation are two words that are the opposite but deeply embedded within Eber Petrochemical Group. By striving to preserve our company's illustrious past while transforming our business to be ready for industry 4.0, we ensure that every step we take leads the way to a better world.

However, there is only so much we can do alone. That is why we are excited to invite you to be a part of this step to contribute to the future of the Indonesian petrochemical industry. Driven by this spirit, Eber Petrochemical Group is conducting a yearly competition for university students to make a change in the real world.

Eber Petrochemical's Applied Chemistry Competition is an applied chemistry competition that acts as a bridge between academics and the industry by challenging university students to explore creative ideas related to Eber Petrochemical Group's products. Here, you will have the chance to challenge yourself by spearheading innovation while getting insights from our leading industry practitioners in the resin and petrochemical industry.

EPACC 2023 will present normal-Butyl Acetate (NBAC), one of the group's main products, as a platform for you to express your creativity and turn it into a product that adds value to society.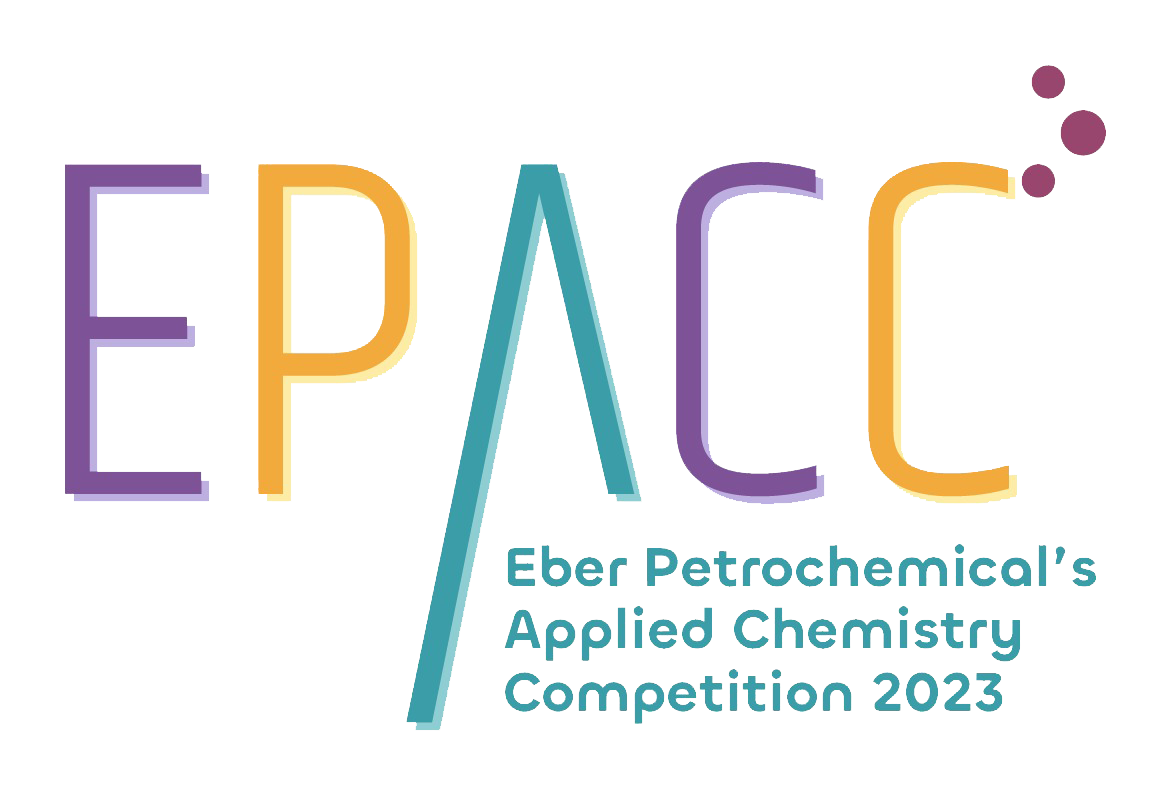 | | | | |
| --- | --- | --- | --- |
| January - June 2023 | June 2023 | July 2023 | November 2023 |
| Registration Period | Phase 1 - Idea Generation Commence | Phase 2 - Product Development Commence | Offline Final Event |
For more details on the competition and the registration process,

contact us at: epacc@ebergroup.com

or visit ebergroup.com/epacc/

or visit our instagram at @epacc.id

CP: Dinda (+62 878 8850 7207)